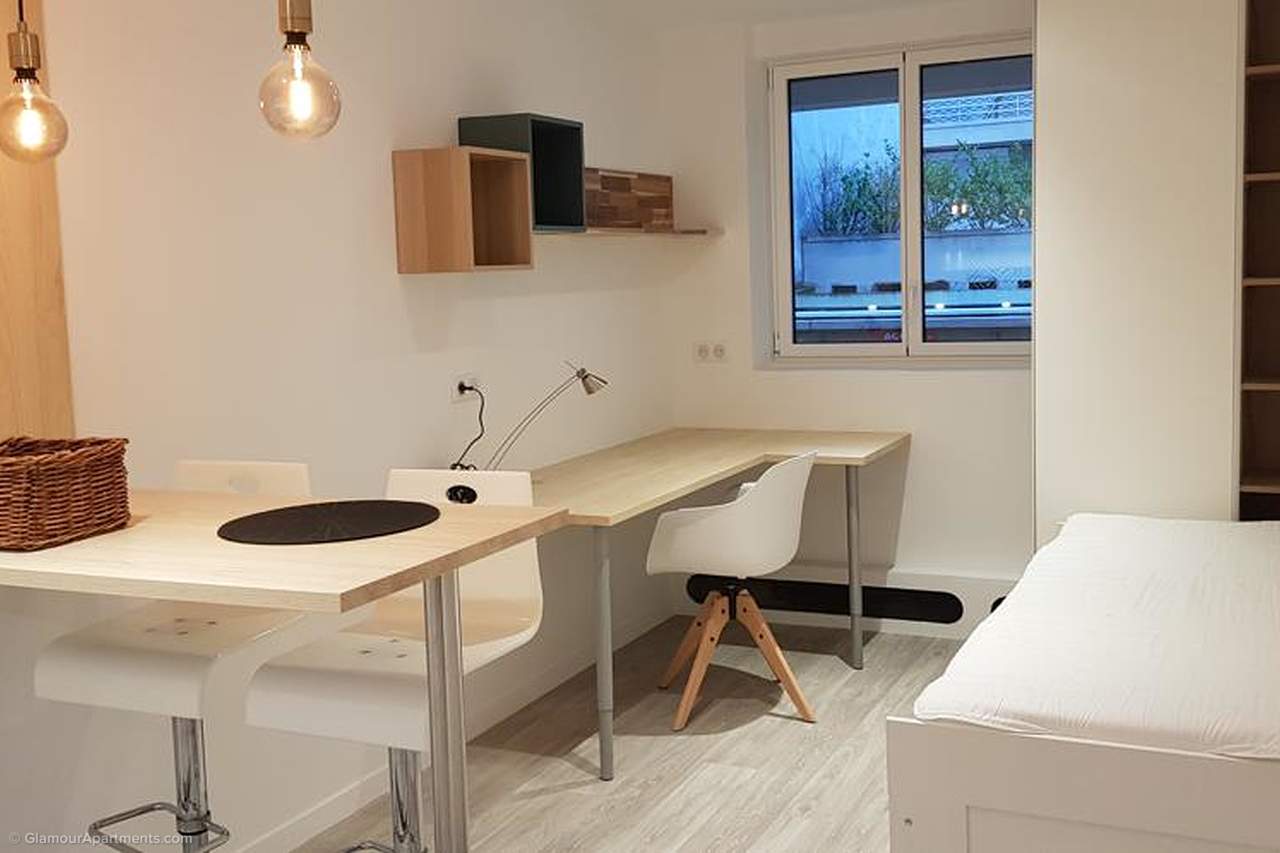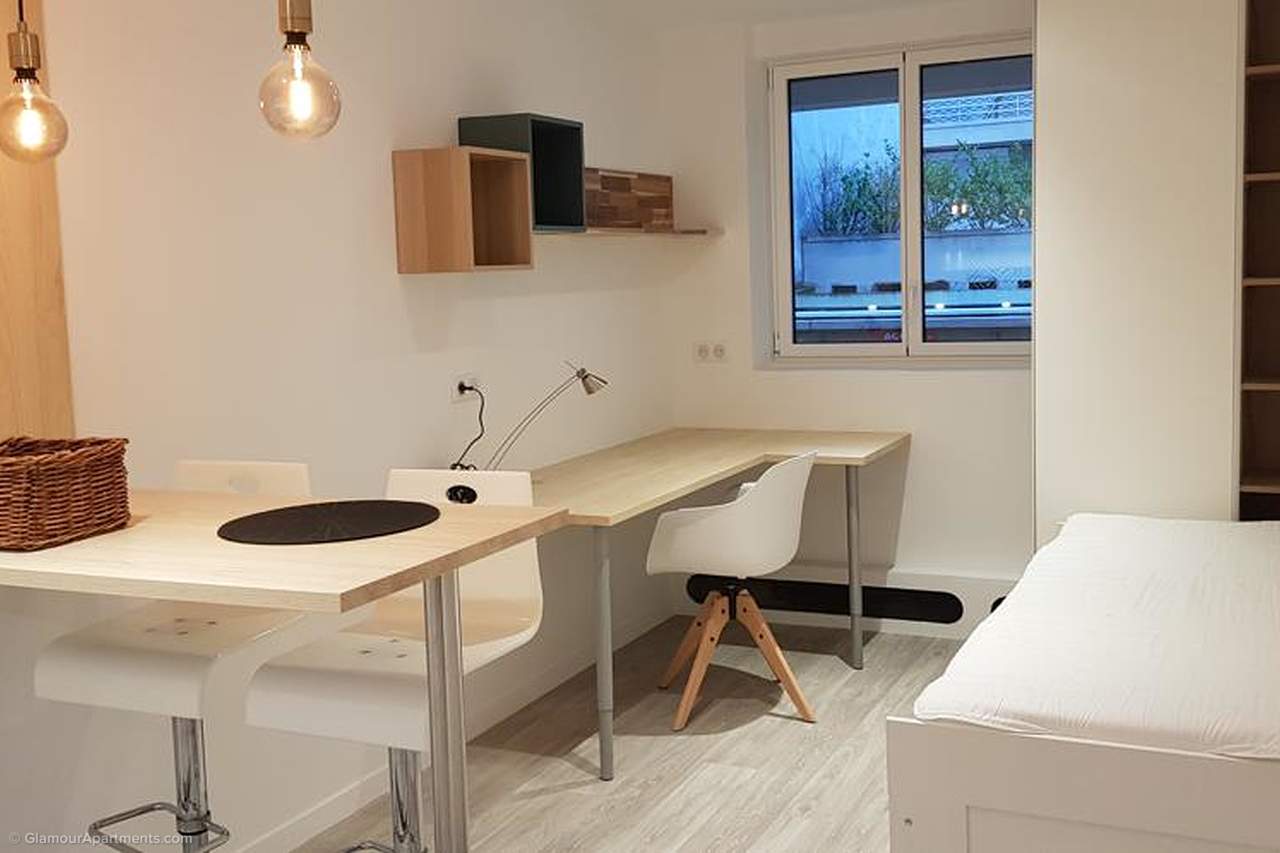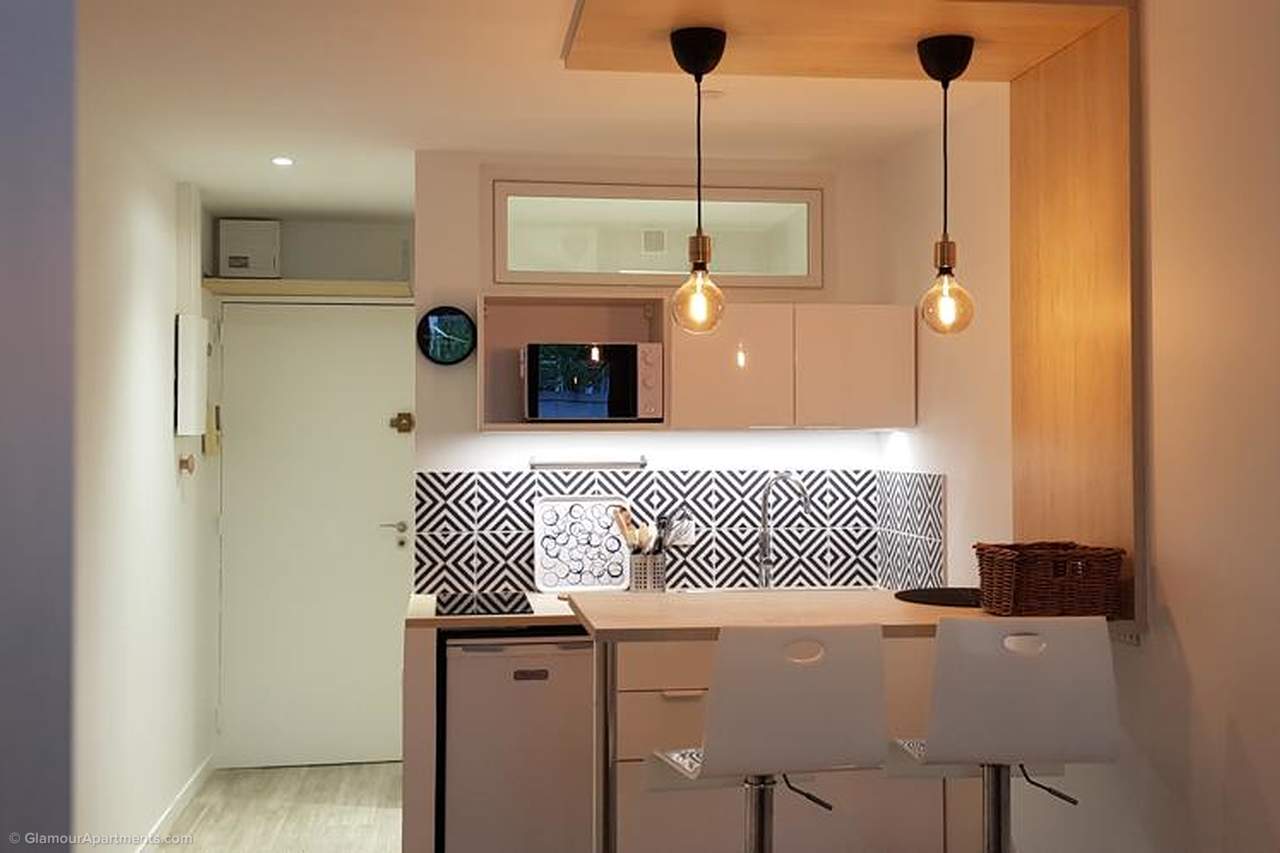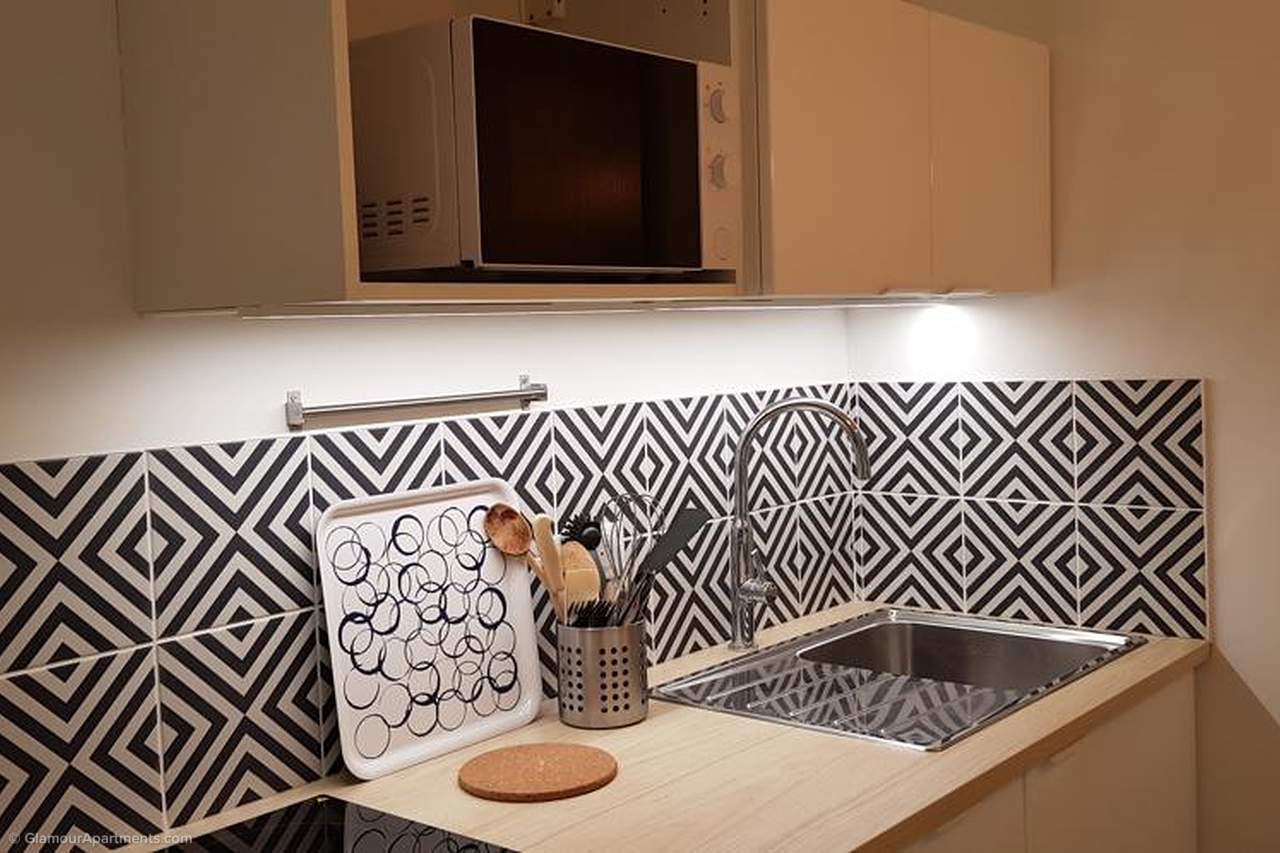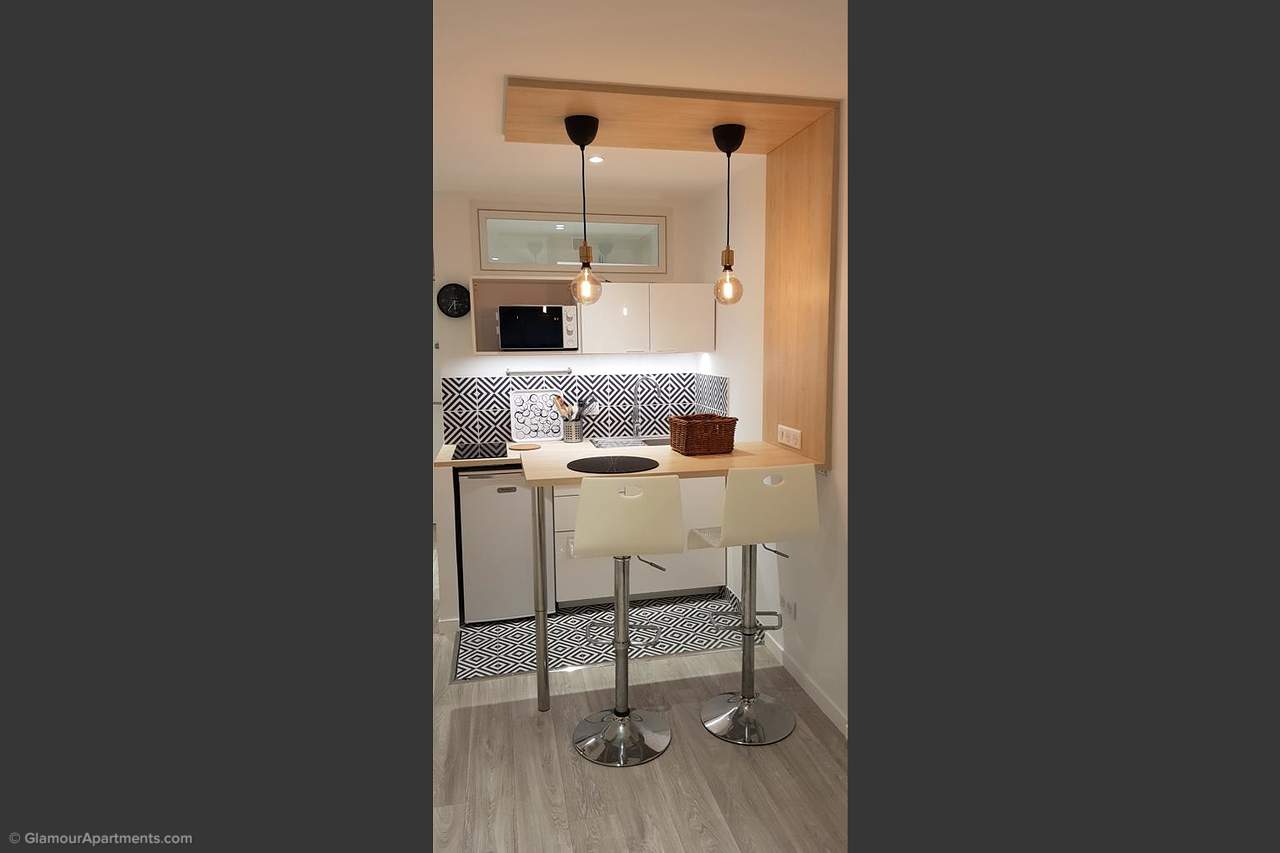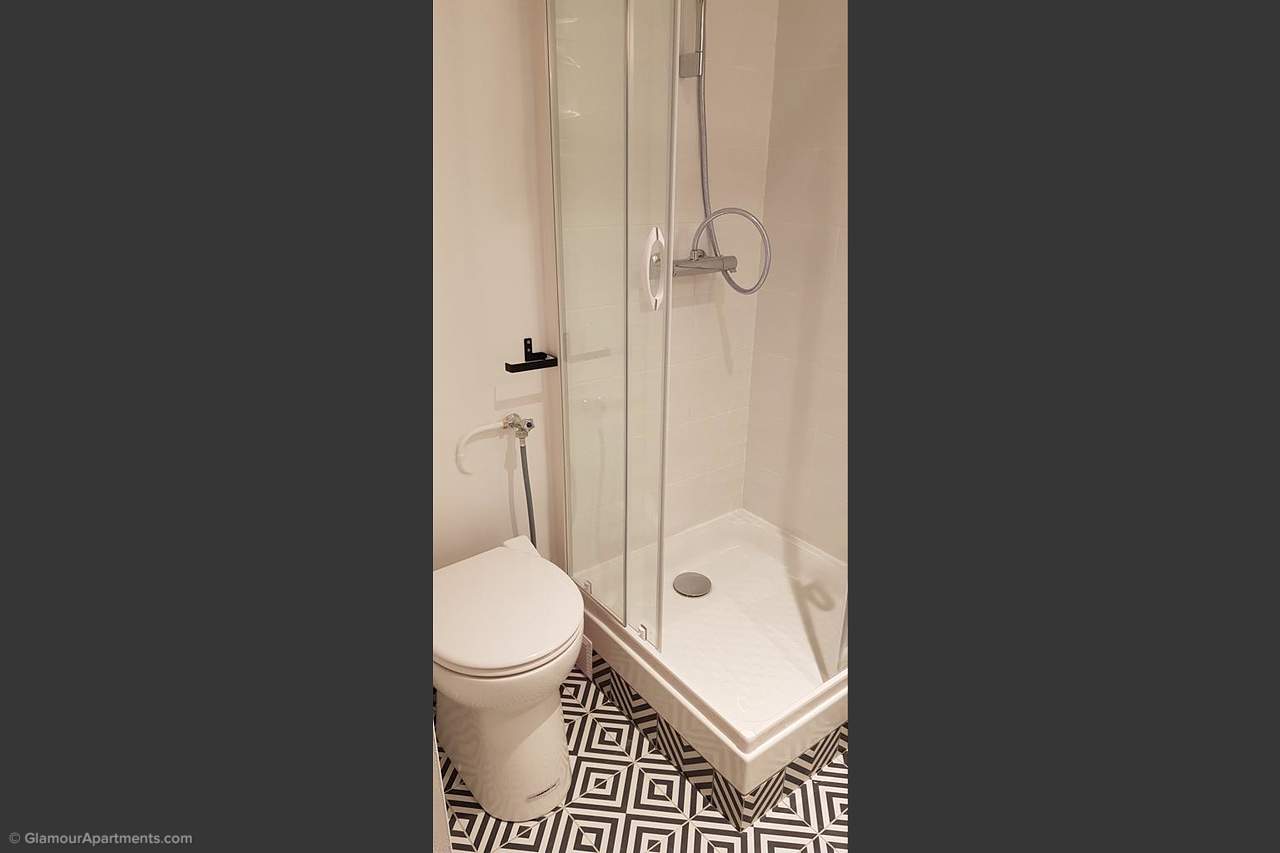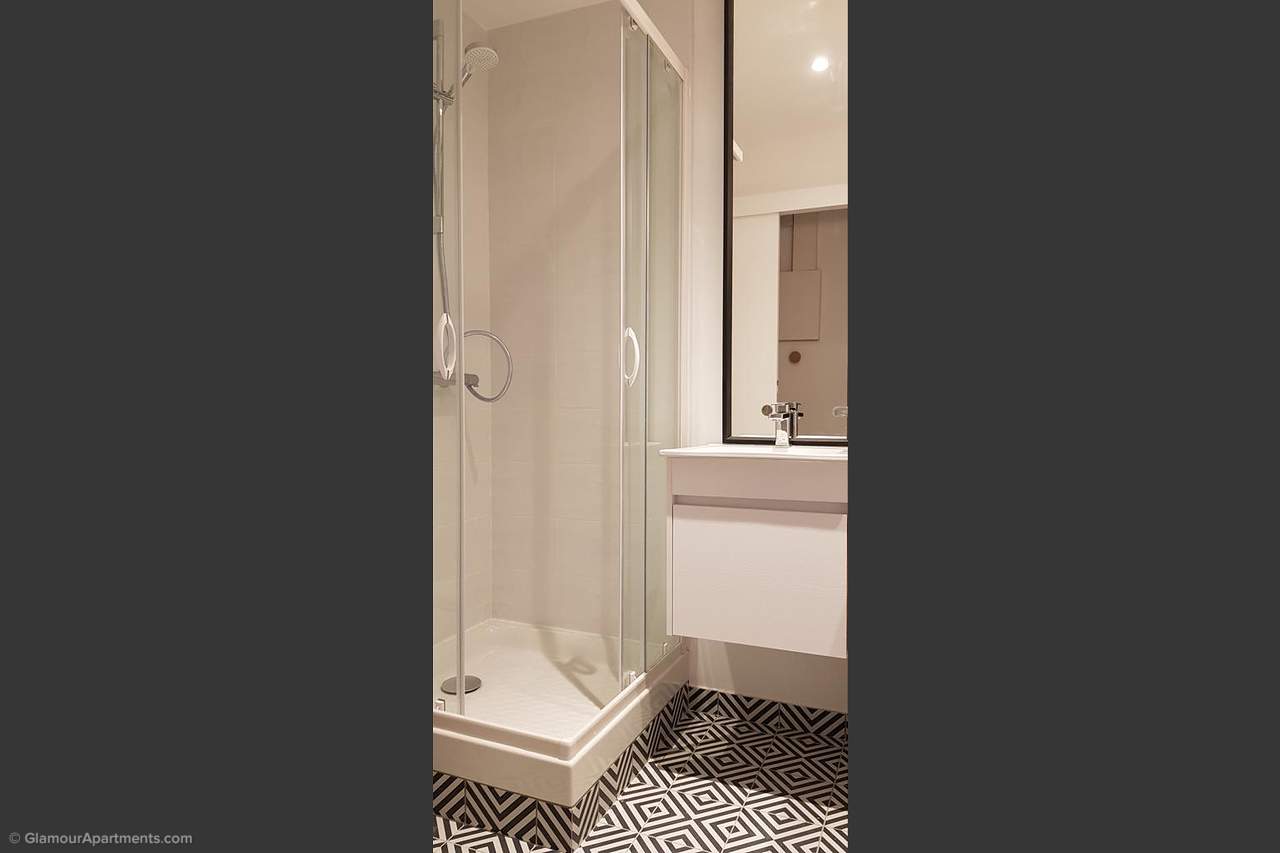 Guest

1

Studio

Bathroom

1

Space

18 m²

Internet/Wi-Fi

TV set

Washing machine

Bed Linen
Stars

Type

Apartment

Rental ID

4399

Floor (French)

1

Sleeps

Single bed

×

1




Toilet

1

Neighborhood

16 arr (Trocadéro), Paris

Location grade
Microwave

Refrigerator

Internet/Wi-Fi
Washing machine
TV set
Elevator
Bed Linen
1-room apartment for long-term rent in the 16th arrondissement of Paris on Rue du Docteur Blanche. It is a compact studio for one tenant with a recent quality renovation in a quiet and prestigious area of the city.
Light interior; basic furnishings; 1st French floor of a residential building; surface - 18 square meters.
Minimum rental period - one month.
Living room has a bed, a wardrobe, a table, a chair. Open kitchen with a counter, a refrigerator, an electric stove, a microwave, a sink. Bathroom with a shower, a washbasin and a toilet.
The apartment is rather cozy and comfortable, but its main advantage is its wonderful location. A respectable and quiet district of Paris on the eastern border of Bois de Boulogne with a developed infrastructure. Near the house there is everything you need for a convenient stay: stores, pharmacies, cafes, restaurants, gyms, art galleries, schools, green areas... Thanks to bus routes and subway, there are no problems with transport.
The nearest metro stations: Jasmin, Ranelagh.
* Agency fee is not included
December
Mon
Tue
Wed
Thu
Fri
Sat
Sun
1
2
3
4
5
6
7
8
9
10
11
12
13
14
15
16
17
18
19
20
21
22
23
24
25
26
27
28
29
30
31
January 2024
Mon
Tue
Wed
Thu
Fri
Sat
Sun
1
2
3
4
5
6
7
8
9
10
11
12
13
14
15
16
17
18
19
20
21
22
23
24
25
26
27
28
29
30
31
February 2024
Mon
Tue
Wed
Thu
Fri
Sat
Sun
1
2
3
4
5
6
7
8
9
10
11
12
13
14
15
16
17
18
19
20
21
22
23
24
25
26
27
28
29
1–4 months

5 months or more

* Agency fee is not included
Check-in
13:00 - 18:00

18:00 - 20:00

—

€30

20:00 - 22:00

—

€50

22:00 - 02:00

—

€100

Weekends & French public holidays

—

€50
Check-out
Around 11:00

Before or after 11:00

—

on demand

Weekends & French public holidays

—

€50
Cleaning
Final cleaning

—

included into price
Rules
No smoking

No parties

Pets not allowed

Guests not allowed