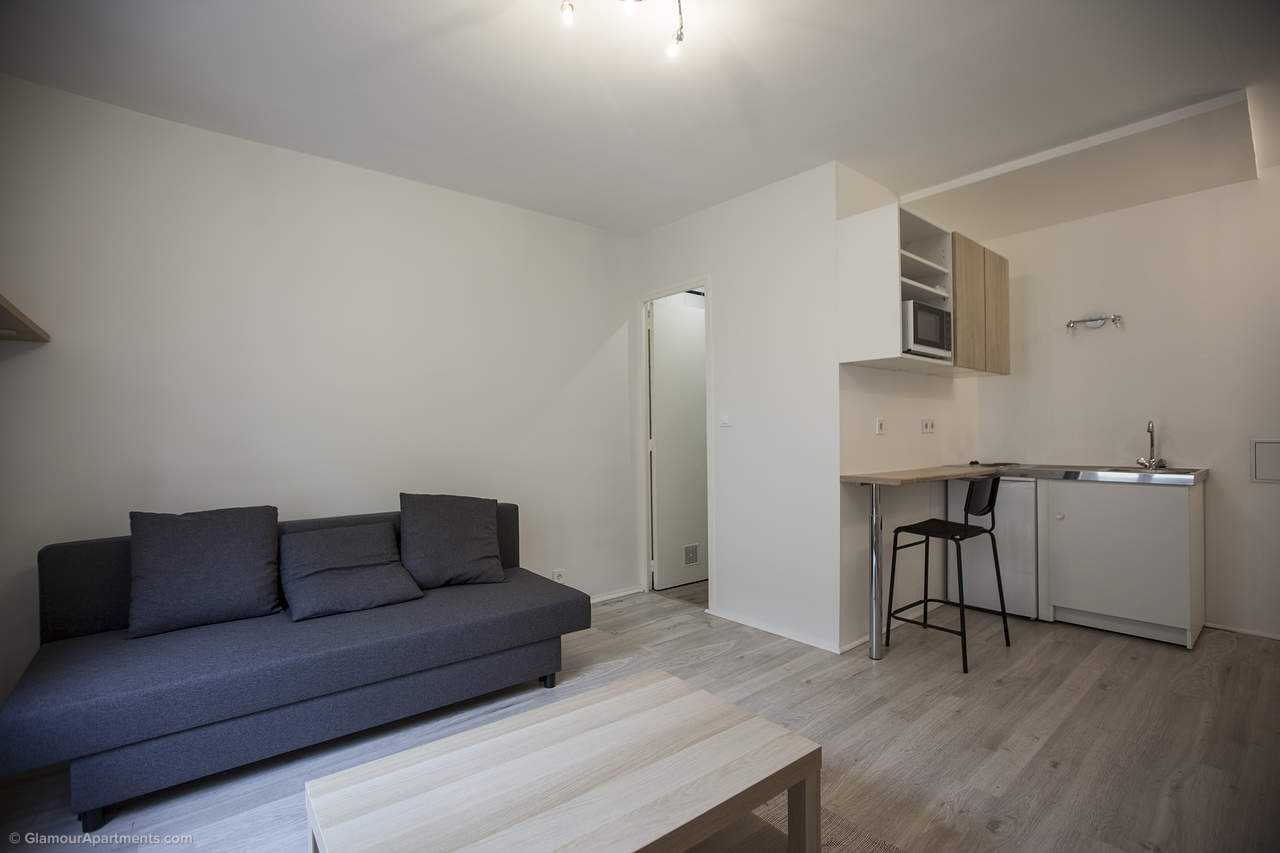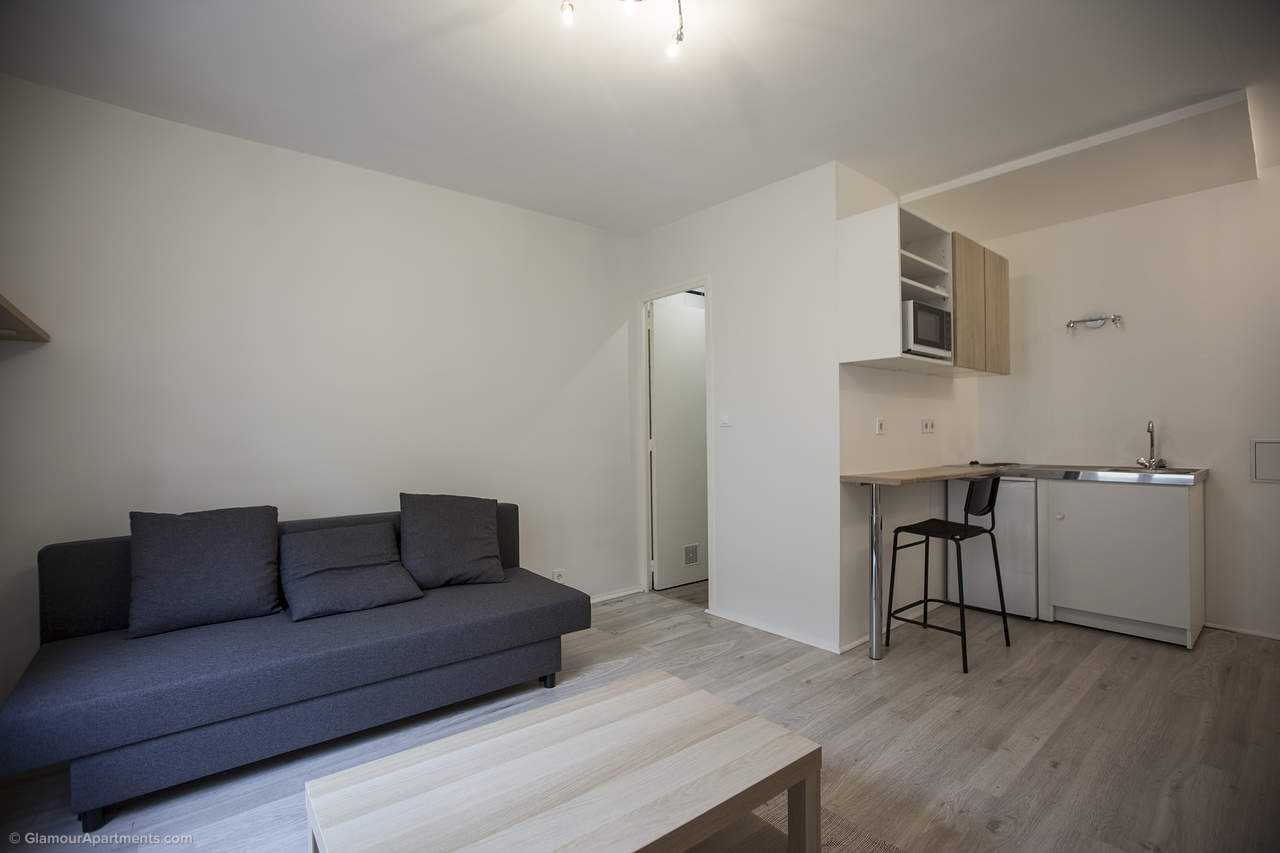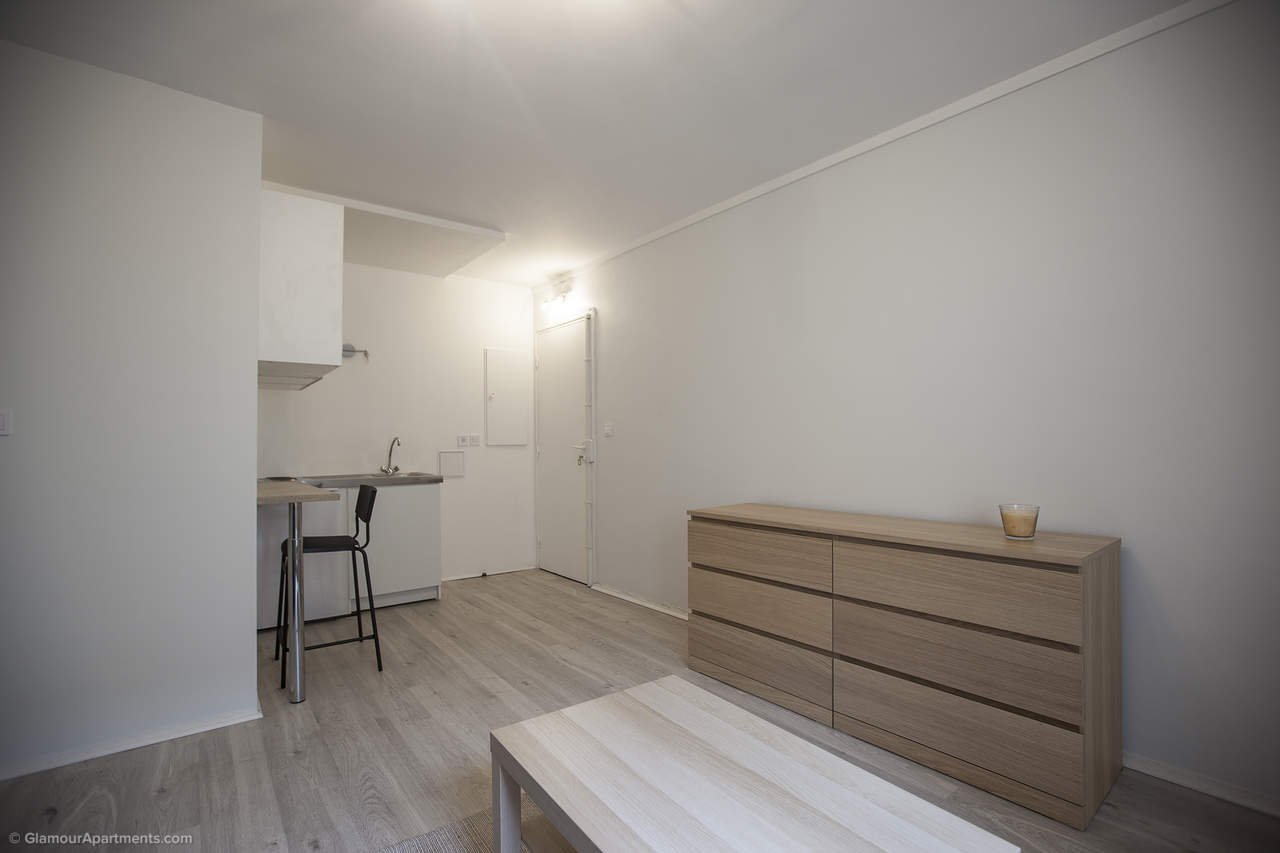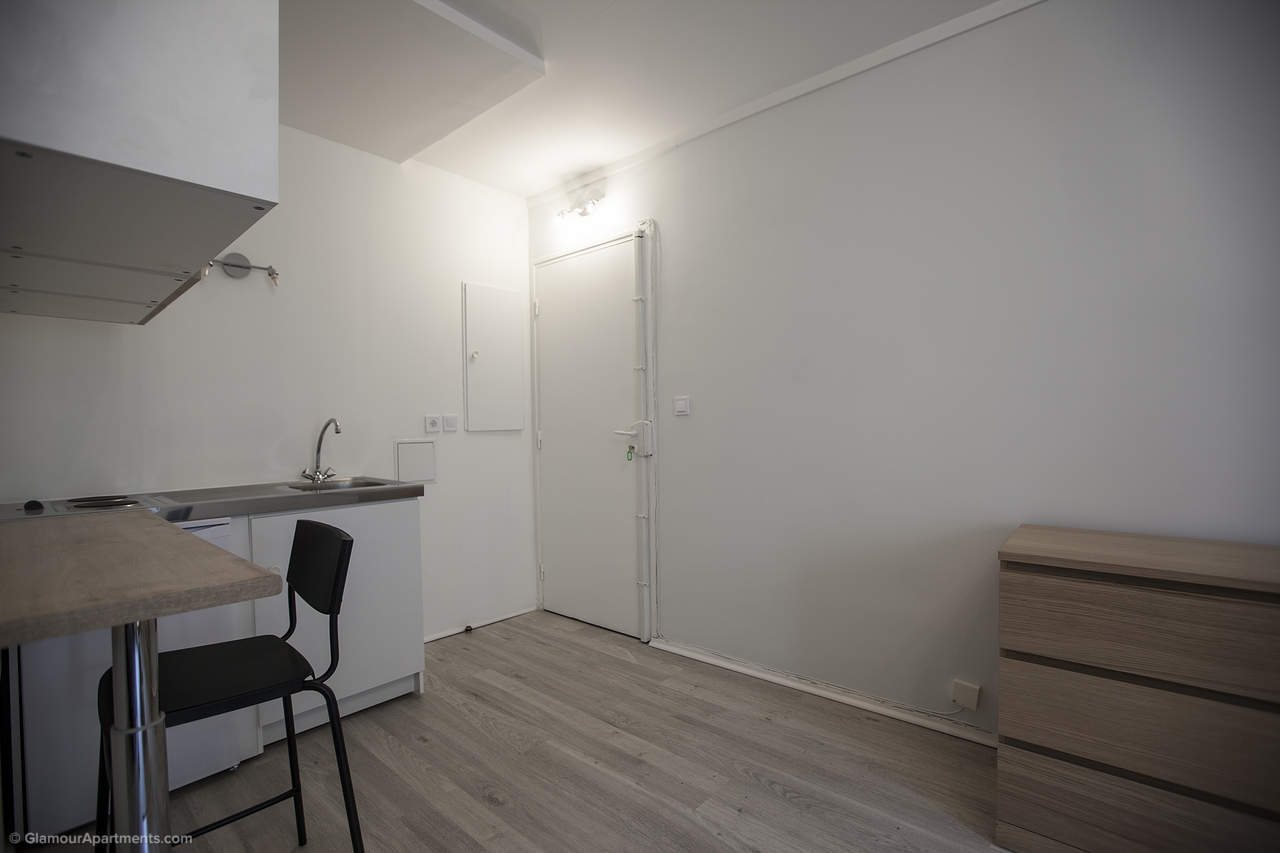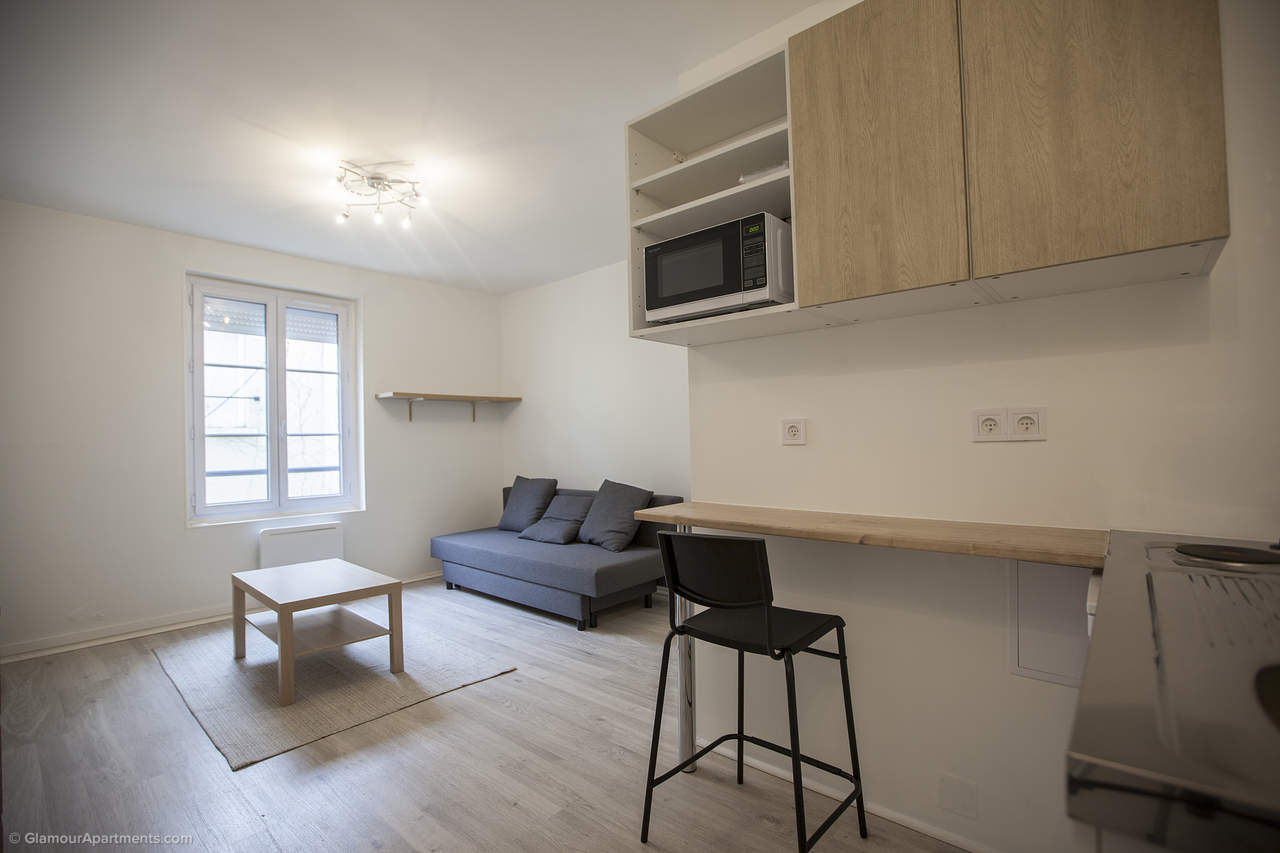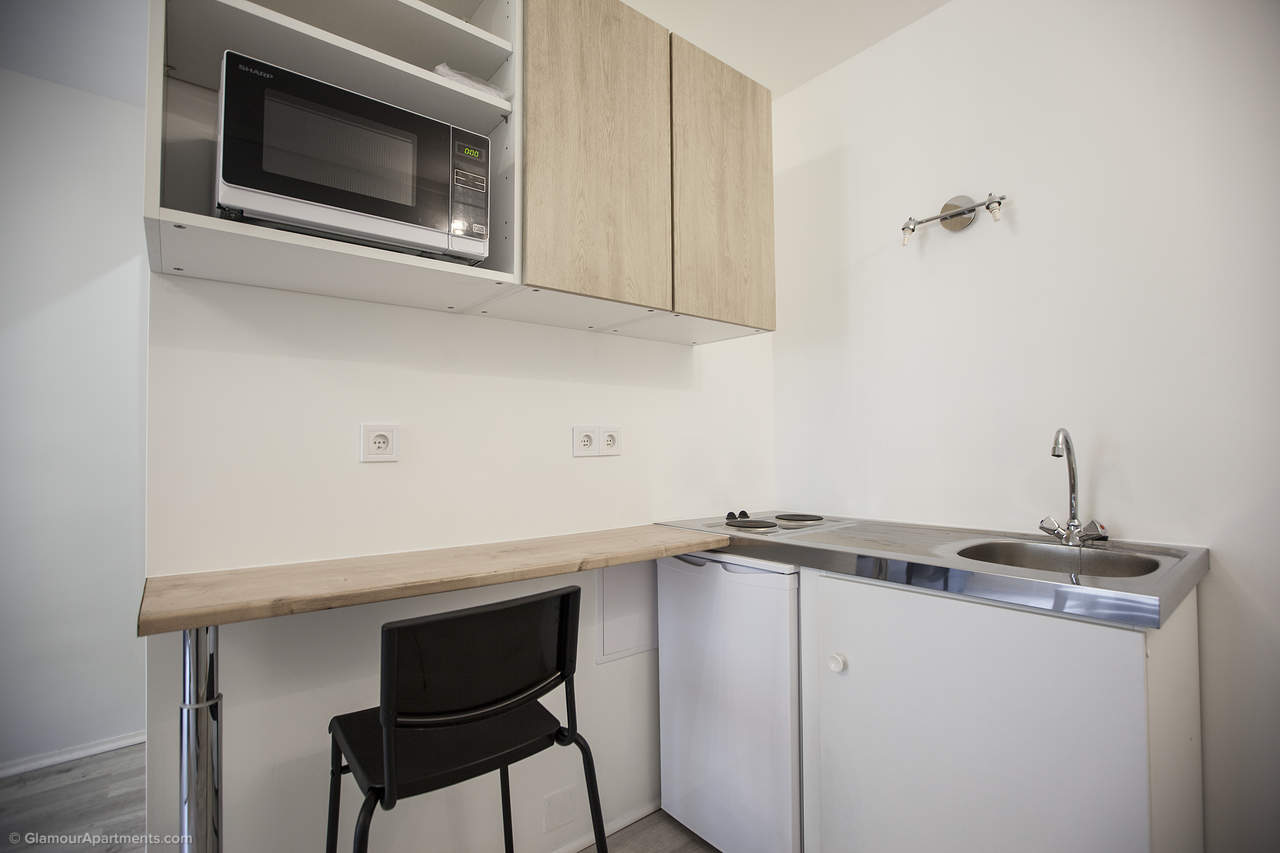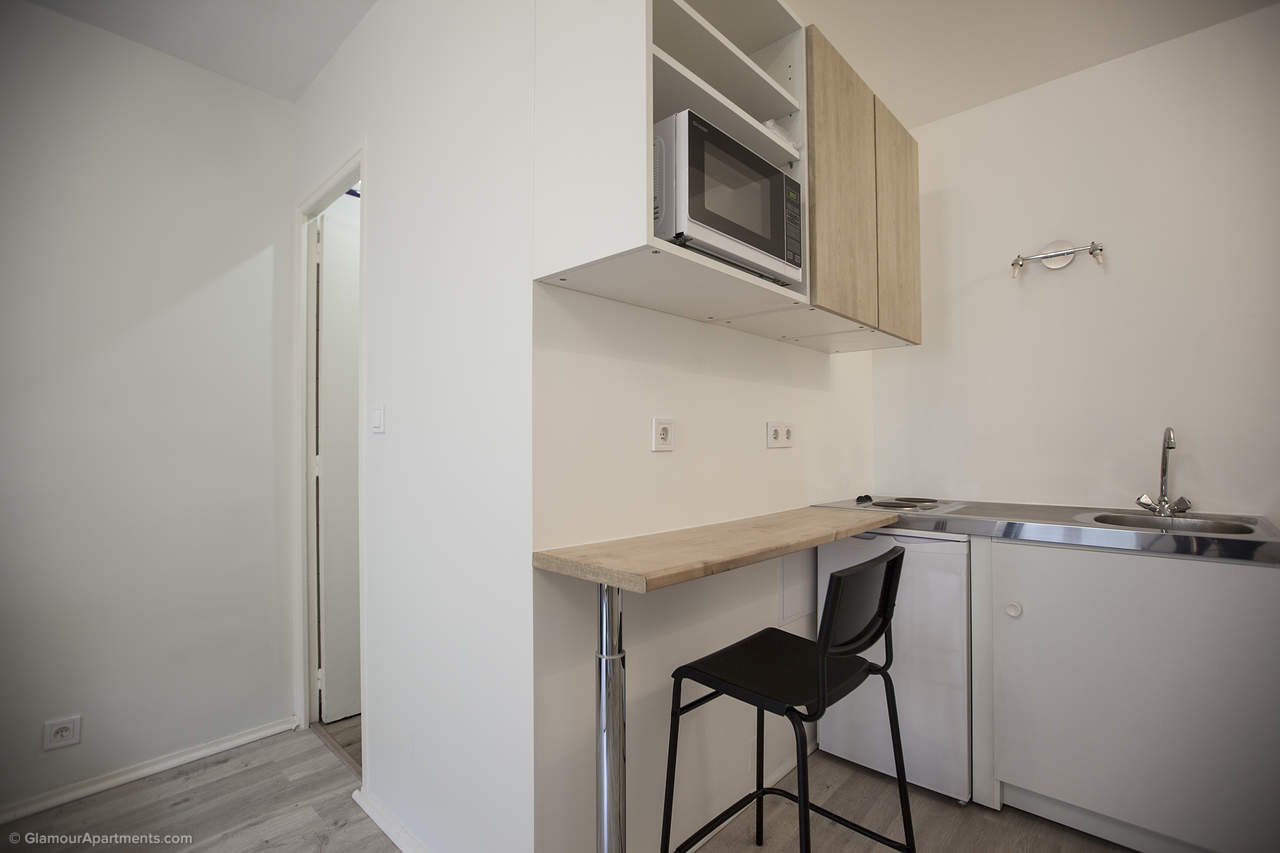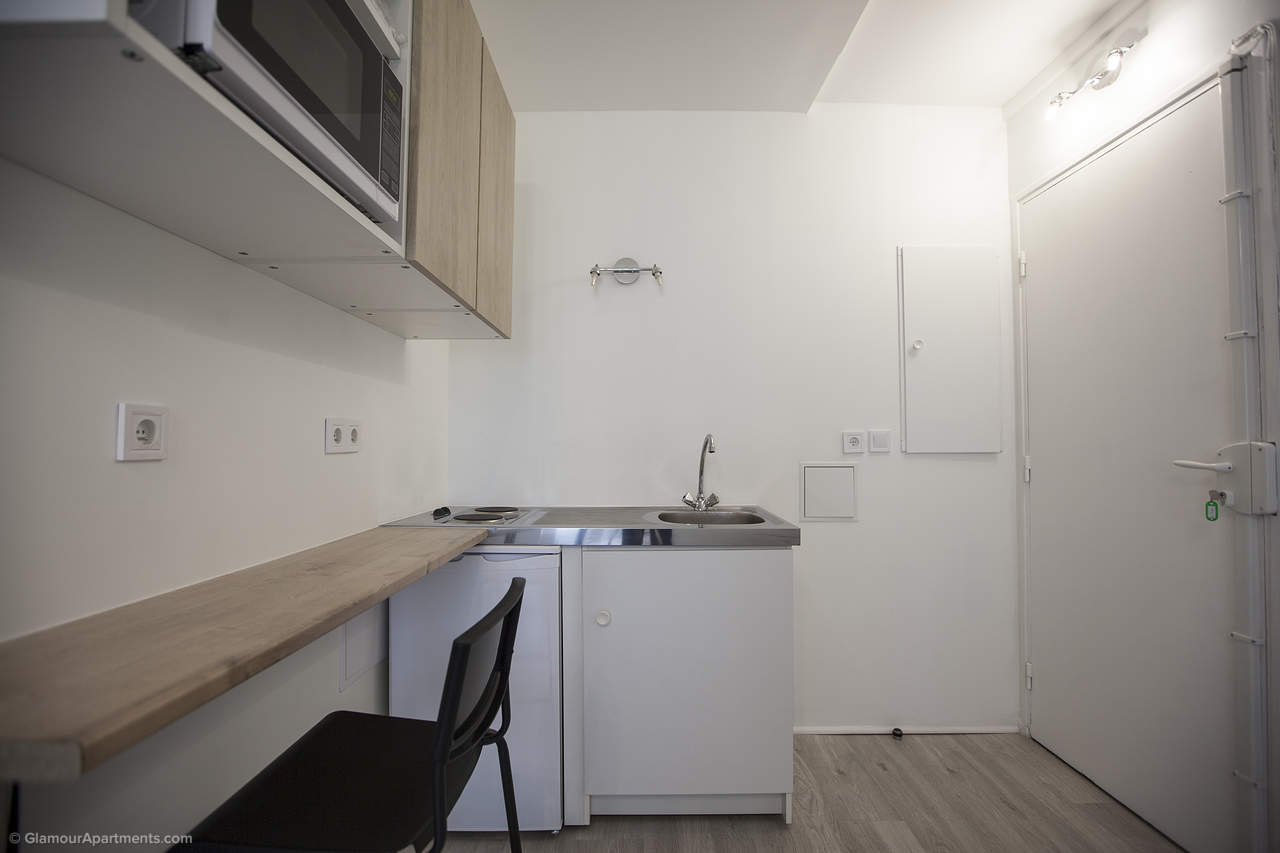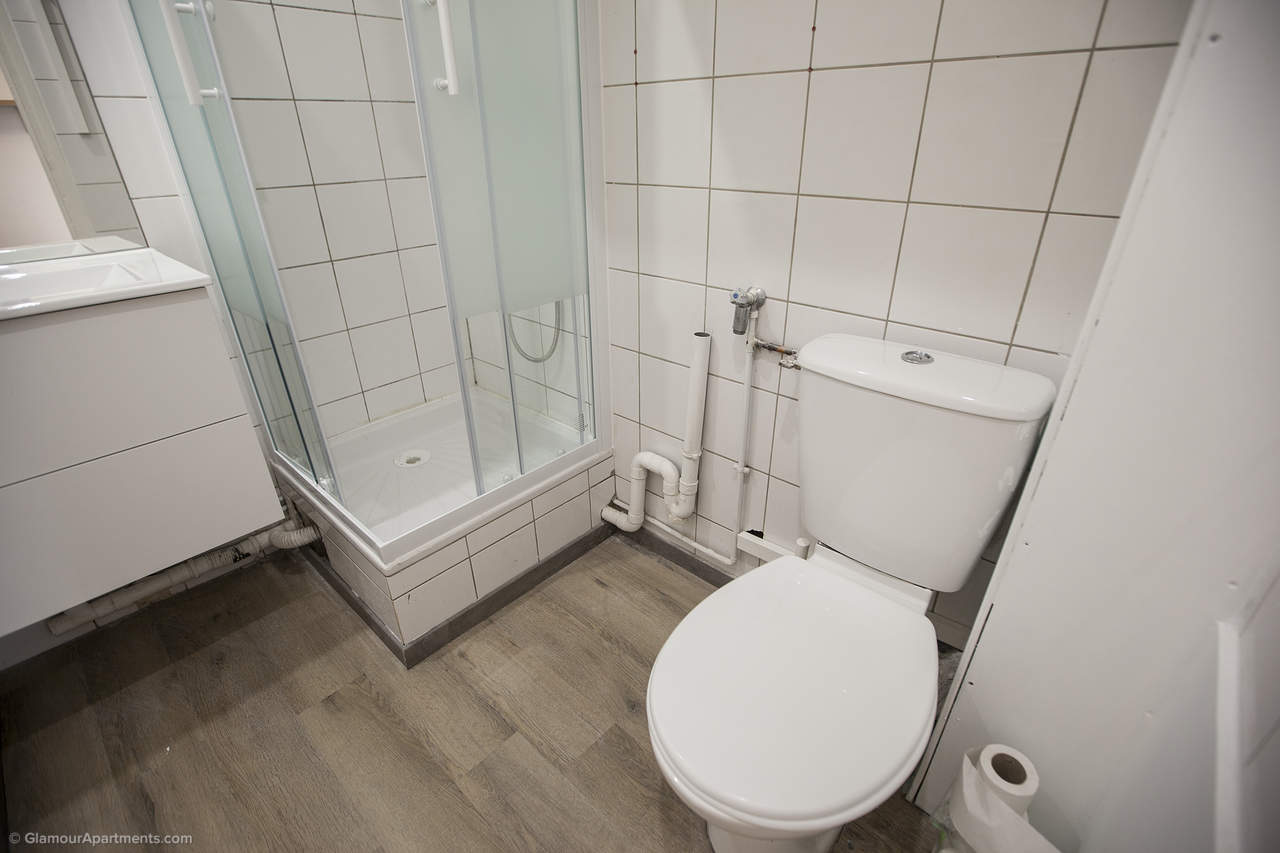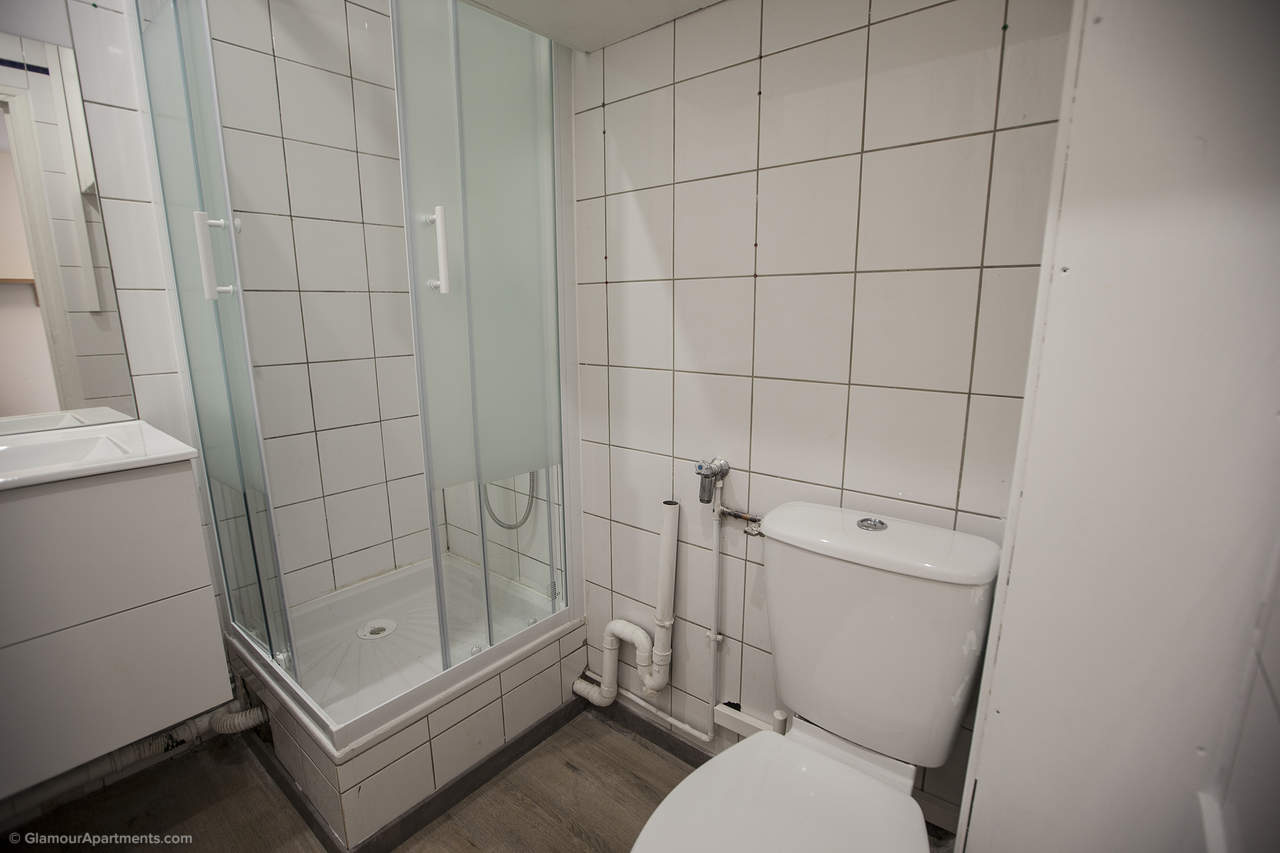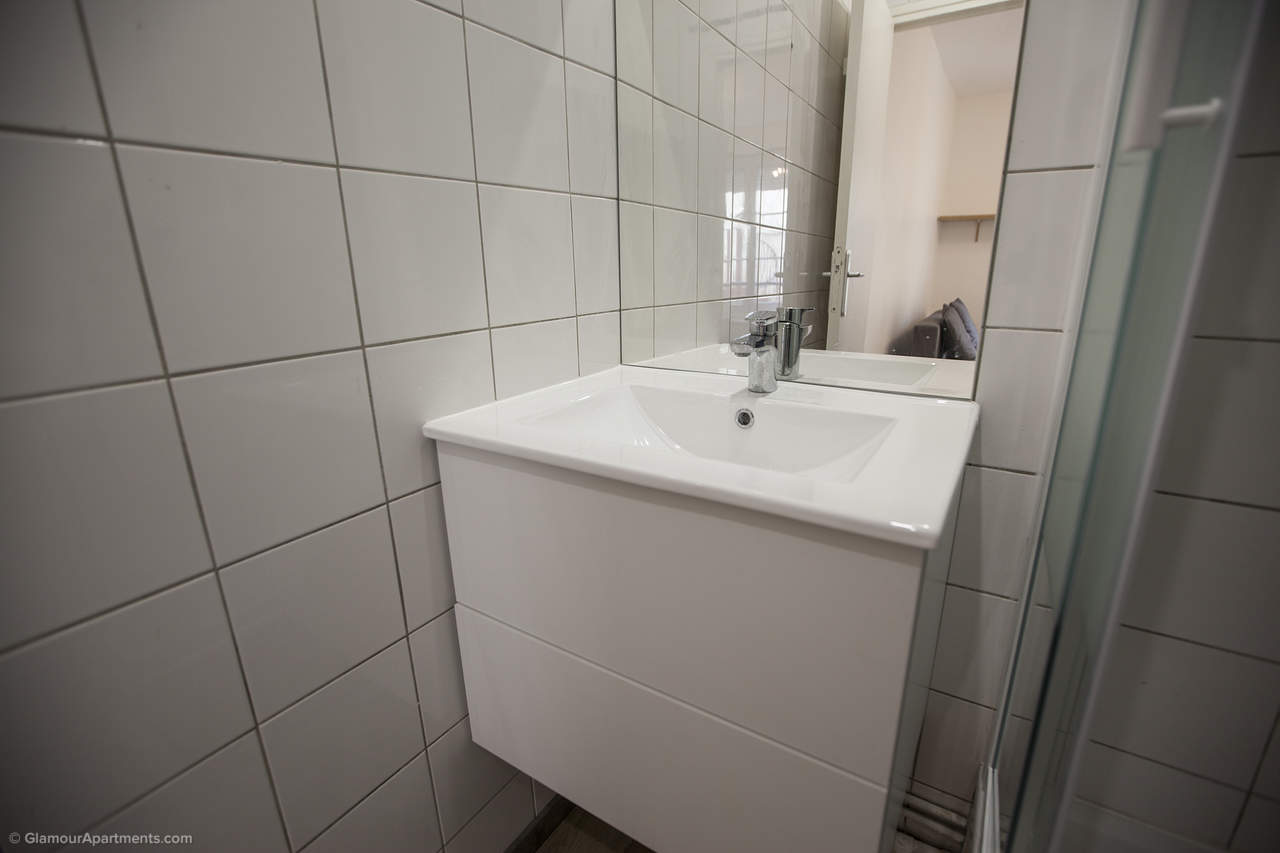 Guests

2

Studio

Bathroom

1

Space

20 m²

Internet/Wi-Fi

TV set

Washing machine

Bed Linen
Stars

Type

Apartment

Rental ID

4386

Floor (French)

1

Sleeps

Sofa (holds 2 people)

×

1




Toilet

1

Neighborhood

Hauts-de-Seine 92, Paris

Location grade
Bed Linen

Refrigerator

Microwave

Internet/Wi-Fi
Washing machine
TV set
Elevator
Studio apartment for rent in Levallois-Perret - the nearest suburb of Paris, located on the north-western border of the city. The most likely category of tenants for this residence is a young couple without children.
Light interior; surface - 20 square meters; 1st French floor of a building; basic set of furniture.
The living room has a sofa and a coffee table. Open kitchen space with a counter. Bathroom with a shower, a washbasin and a toilet.
The location of this flat is ideal for those who love healthy lifestyles. In the area (within walking distance) there are swimming pools, gyms, green areas (parks and squares). In addition, practically next to the house there is a good restaurant of Italian cuisine and a cinema.
Metro: Louise Michel, Anatole France
* Agency fee is not included
December
Mon
Tue
Wed
Thu
Fri
Sat
Sun
1
2
3
4
5
6
7
8
9
10
11
12
13
14
15
16
17
18
19
20
21
22
23
24
25
26
27
28
29
30
31
January 2024
Mon
Tue
Wed
Thu
Fri
Sat
Sun
1
2
3
4
5
6
7
8
9
10
11
12
13
14
15
16
17
18
19
20
21
22
23
24
25
26
27
28
29
30
31
February 2024
Mon
Tue
Wed
Thu
Fri
Sat
Sun
1
2
3
4
5
6
7
8
9
10
11
12
13
14
15
16
17
18
19
20
21
22
23
24
25
26
27
28
29
1 months or more

* Agency fee is not included
Check-in
13:00 - 18:00

18:00 - 20:00

—

€30

20:00 - 22:00

—

€50

22:00 - 02:00

—

€100

Weekends & French public holidays

—

€50
Check-out
Around 11:00

Before or after 11:00

—

on demand

Weekends & French public holidays

—

€50
Cleaning
Final cleaning

—

included into price
Rules
No smoking

No parties

Pets not allowed

Guests not allowed