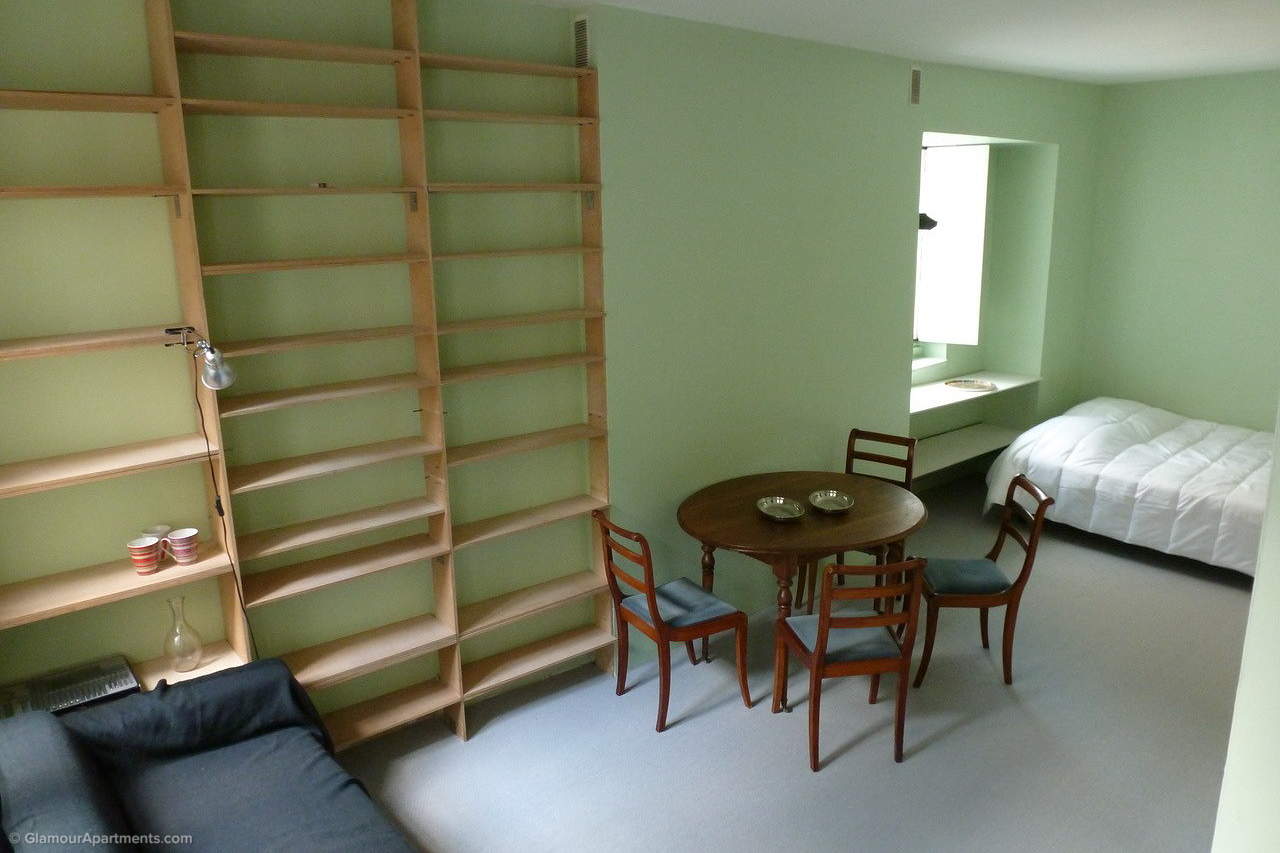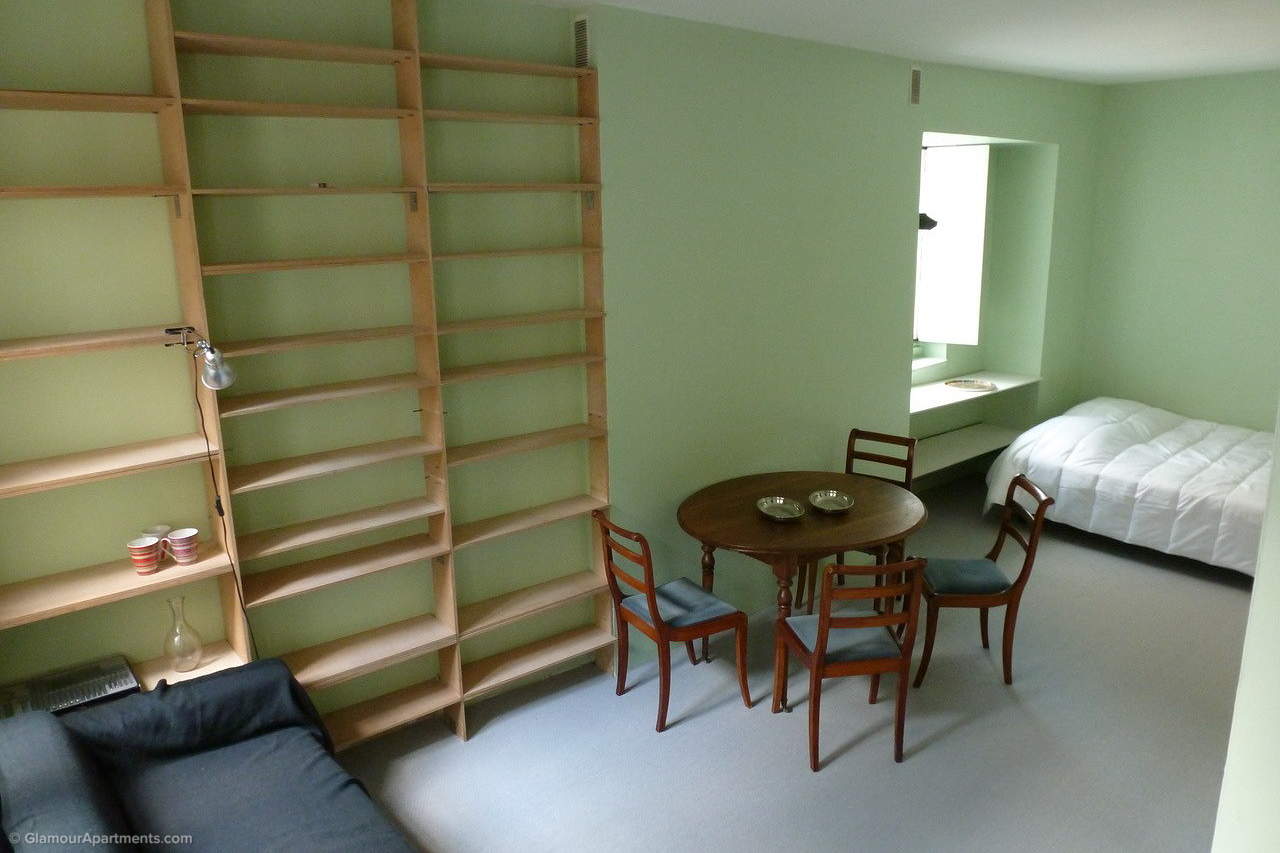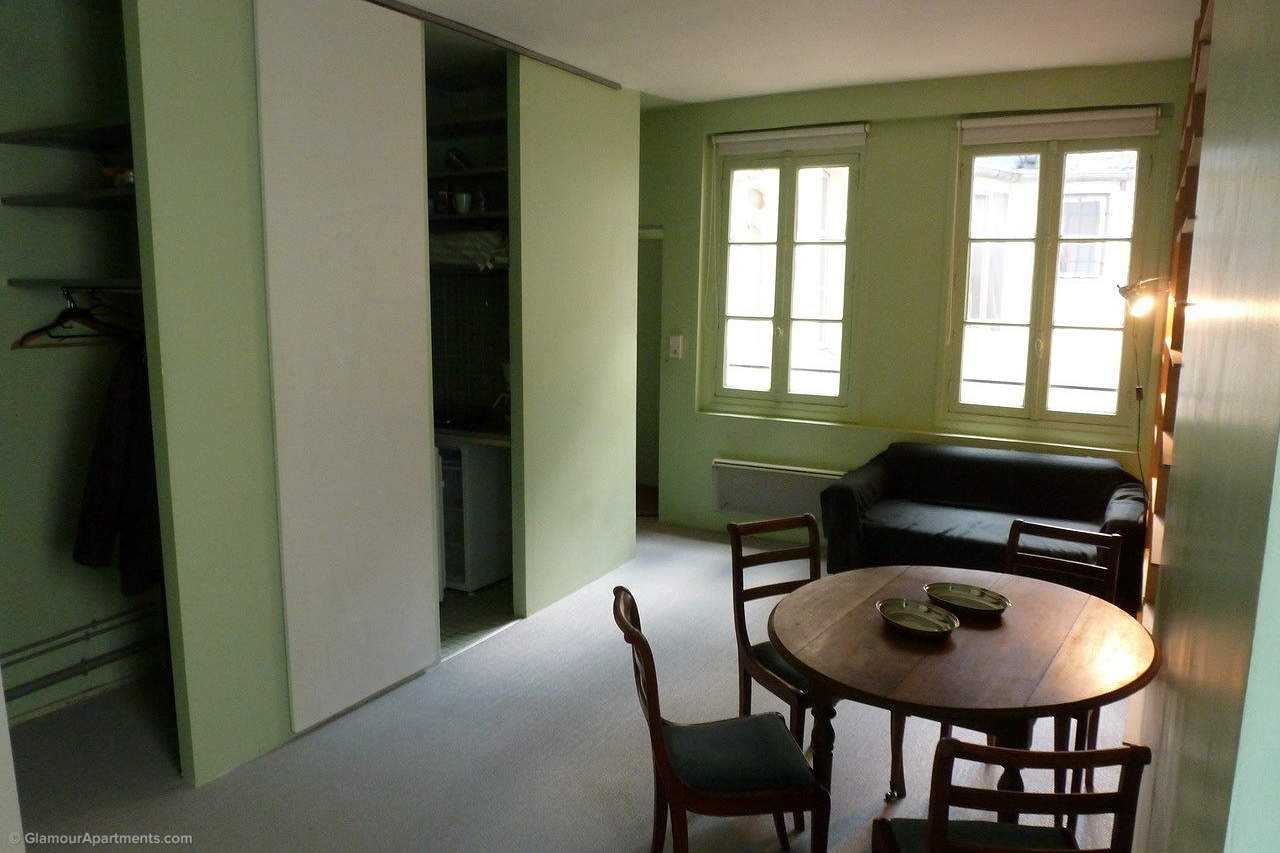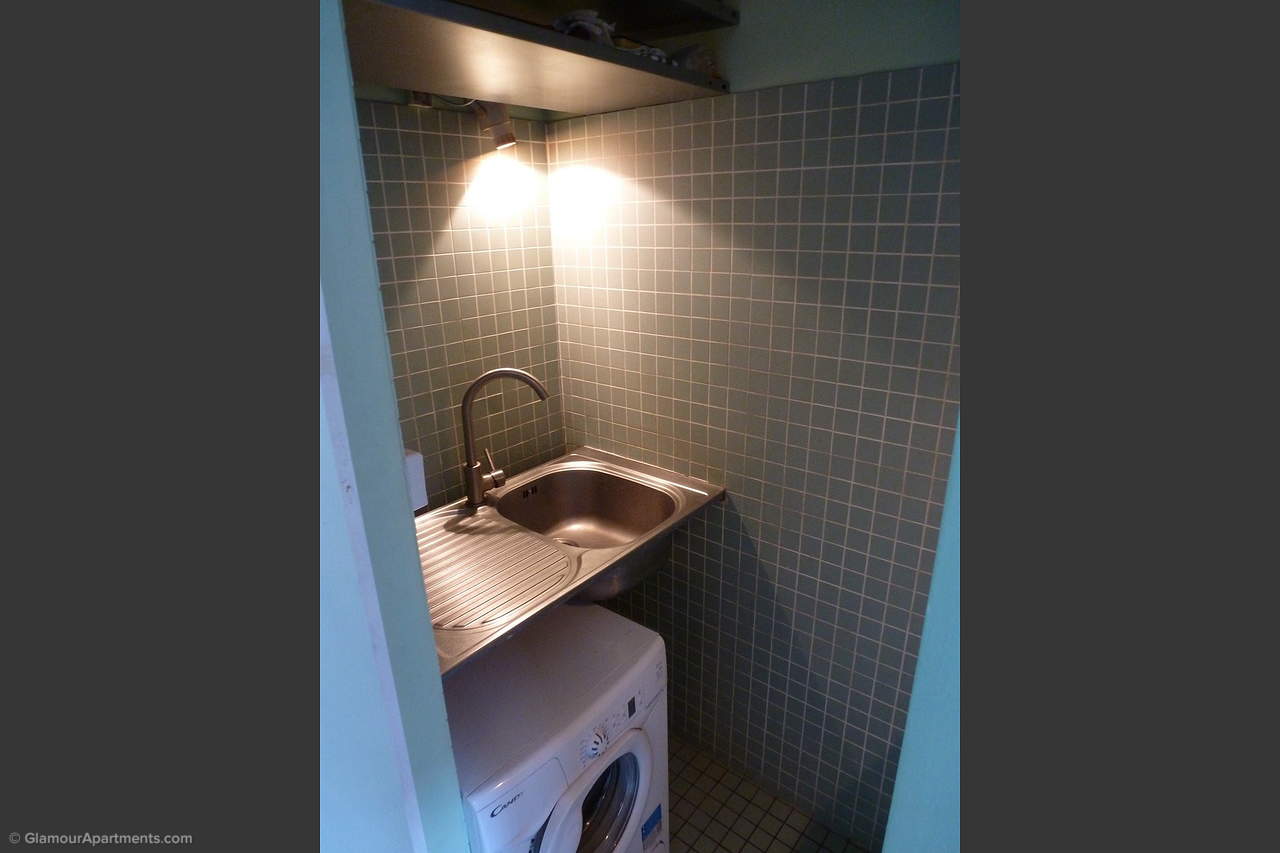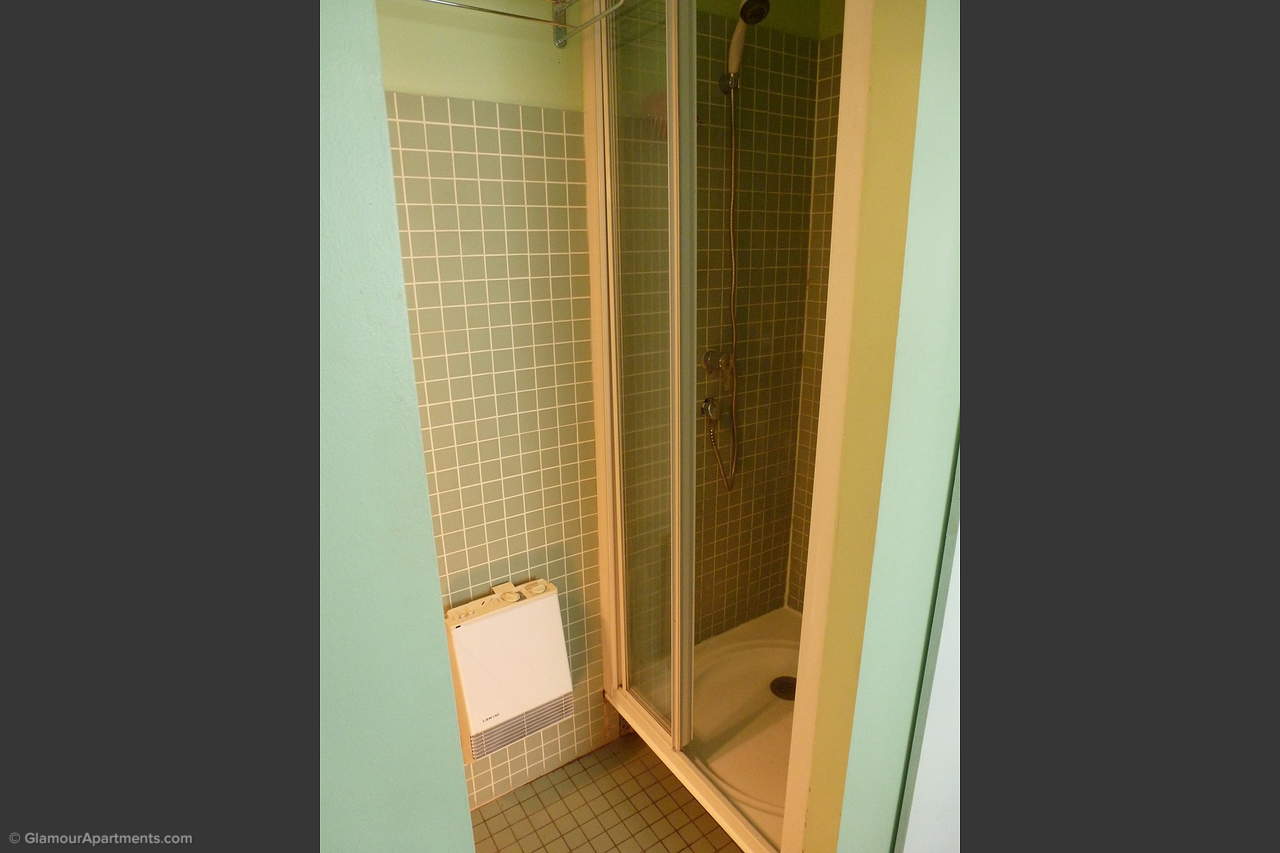 Guests

2

Studio

Bathroom

1

Space

27 m²

Internet/Wi-Fi

TV set

Washing machine

Bed Linen
Stars

Type

Apartment

Rental ID

4327

Floor (French)

5

Sleeps

Double bed

×

1




Toilet

1

Neighborhood

1 arr (Louvre), Paris

Location grade
Bed Linen

Refrigerator

Washing machine

Internet/Wi-Fi
TV set
Elevator
Studio apartment for long-term residence in the heart of Paris on Quai du Louvre. It's a furnished flat for rent for one or two persons in an excellent area of the French capital.
Surface - 27 square meters; 5th floor of a building.
The living room has a dining table, chairs, a bed, a sofa, shelves.
There is a small kitchen area, a shower room, a toilet.
Regarding location, we can say that this studio is situated in the very center of Paris, close to many famous sights of the city: Louvre, Pont Neuf, Notre Dame...
Metro: Pont Neuf
* Agency fee is not included
December
Mon
Tue
Wed
Thu
Fri
Sat
Sun
1
2
3
4
5
6
7
8
9
10
11
12
13
14
15
16
17
18
19
20
21
22
23
24
25
26
27
28
29
30
31
January 2024
Mon
Tue
Wed
Thu
Fri
Sat
Sun
1
2
3
4
5
6
7
8
9
10
11
12
13
14
15
16
17
18
19
20
21
22
23
24
25
26
27
28
29
30
31
February 2024
Mon
Tue
Wed
Thu
Fri
Sat
Sun
1
2
3
4
5
6
7
8
9
10
11
12
13
14
15
16
17
18
19
20
21
22
23
24
25
26
27
28
29
1 months or more

* Agency fee is not included
Check-in
13:00 - 18:00

18:00 - 20:00

—

€30

20:00 - 22:00

—

€50

22:00 - 02:00

—

€100

Weekends & French public holidays

—

€50
Check-out
Around 11:00

Before or after 11:00

—

on demand

Weekends & French public holidays

—

€50
Cleaning
Final cleaning

—

included into price
Rules
No smoking

No parties

Pets not allowed

Guests not allowed